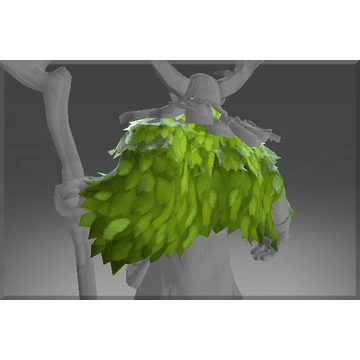 Heroic Coat of the Elder Grove
common
Used By: Nature's Prophet
A coat of leaves, common amongst the Druids of Verodicia, worn now by Nature's own prophet.
Heroic Coat of the Elder Grove puede encontrarse en
Utilizamos cookies para ofrecerte una mejor experiencia de navegación, analizar el tráfico del sitio, personalizar el contenido y presentar anuncios segmentados.
Lee acerca de cómo utilizamos las cookies y cómo puedes controlarlas en nuestra
Política de Privacidad
. Si continúas utilizando este sitio, aceptas nuestro uso de cookies.
StatTrak™
{{item.weapon_name}}
| {{item.skin_name}}
({{item.steam_exterior}})
esc
{{ lang.open_hotkeys_esc }}
s
{{ lang.open_hotkeys_sell }}
r
{{ lang.open_hotkeys_repeat }}
+
x
{{ event_tokens.count }}
El evento termina en
total tokens collected
{{ event_tokens.count_total }}
INTERCAMBIA POR PREMIOS