Heroic Waldi the Faithful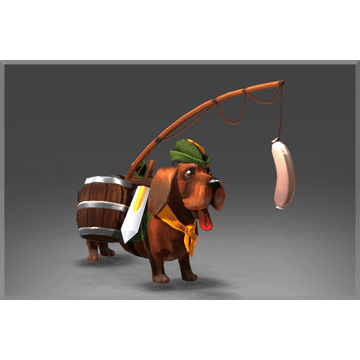 legendary
Orphaned and abandoned on the fringes of the Nightsilver Woods, Waldi was rescued by a reclusive band of rangers and trained in the ways of war. Waldi is often underestimated by his foes, but his unassuming appearance belies his relentless tenacity and unfailing loyalty. He is a worthy courier and companion for the mightiest of warriors, a true dog of duty.
Heroic Waldi the Faithful puede encontrarse en
Utilizamos cookies para ofrecerte una mejor experiencia de navegación, analizar el tráfico del sitio, personalizar el contenido y presentar anuncios segmentados.
Lee acerca de cómo utilizamos las cookies y cómo puedes controlarlas en nuestra
Política de Privacidad
. Si continúas utilizando este sitio, aceptas nuestro uso de cookies.
StatTrak™
{{item.weapon_name}}
| {{item.skin_name}}
{{item.steam_exterior}}
esc
{{ lang.open_hotkeys_esc }}
s
{{ lang.open_hotkeys_sell }}
r
{{ lang.open_hotkeys_repeat }}
x
{{ event_tokens.count }}
+