Heroic Waldi the Faithful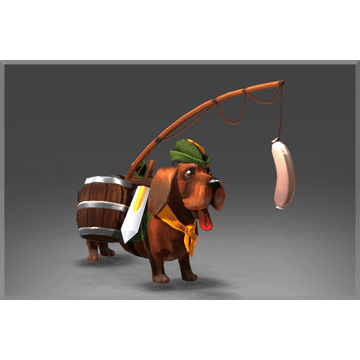 legendary
Orphaned and abandoned on the fringes of the Nightsilver Woods, Waldi was rescued by a reclusive band of rangers and trained in the ways of war. Waldi is often underestimated by his foes, but his unassuming appearance belies his relentless tenacity and unfailing loyalty. He is a worthy courier and companion for the mightiest of warriors, a true dog of duty.
Heroic Waldi the Faithful conseguiu ser encontrado em
Utilizamos cookies para te oferecer uma melhor experiência de navegação, analisar o tráfego do site, conteúdo personalizável e oferecer anúncios personalizados.
Leia mais sobre como é que utilizamos os cookies e como poderá controlá-los na nossa
Política de Privacidade
. Se continuares a utilizar este site, consentes com a nossa utilização de cookies.
StatTrak™
{{item.weapon_name}}
| {{item.skin_name}}
{{item.steam_exterior}}
esc
{{ lang.open_hotkeys_esc }}
s
{{ lang.open_hotkeys_sell }}
r
{{ lang.open_hotkeys_repeat }}
x
{{ event_tokens.count }}
+