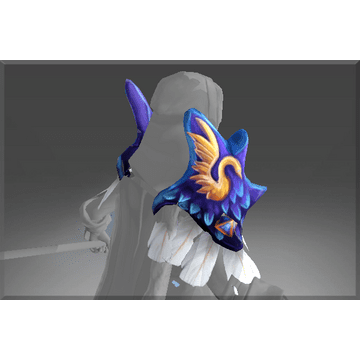 Frozen Pauldrons of the Frozen Feather
common
A day before the wizard descended into the glacier to begin his hibernation, he offered Crystal Maiden these last, precious gifts: armor and a staff, strong as ice but light as a feather, believed to have once belonged to a winter deity.
Frozen Pauldrons of the Frozen Feather kan hittas i
Vi använder cookies för att erbjuda dig en bättre surfupplevelse, analysera webbplatstrafik, anpassa innehåll och visa anpassade annonser.
Läs om hur vi använder cookies och hur du kan kontrollera dem i vår
Integritetspolicy
. Om du fortsätter att använda den här webbplatsen samtycker du till vår användning av cookies.
StatTrak™
{{item.weapon_name}}
| {{item.skin_name}}
({{item.steam_exterior}})
esc
{{ lang.open_hotkeys_esc }}
s
{{ lang.open_hotkeys_sell }}
r
{{ lang.open_hotkeys_repeat }}
+
x
{{ event_tokens.count }}
eventet slutar om
totalt antal insamlade tokens
{{ event_tokens.count_total }}
VÄXLA TILL PRISER