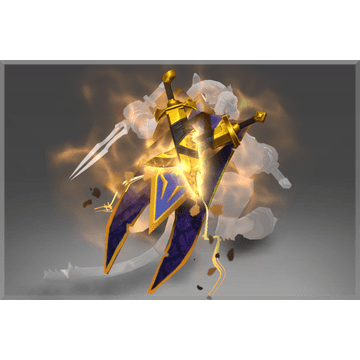 5.75
Golden Shadow Masquerade
immortal
Used By: Riki
The International 2016
While most family heirlooms were abandoned along with his former life, the last son of the Tahlin line still treasures the ancestral blades that adorned the sigil of his house.
Size daha iyi bir gezinme deneyimi sunmak, site trafiğini analiz etmek, içeriği kişiselleştirmek ve hedefli reklamlar sunmak için çerezleri kullanıyoruz.
Çerezleri nasıl kullandığımızı ve bunları
Gizlilik Politikamızda
nasıl kontrol edebileceğinizi okuyun. Bu siteyi kullanmaya devam ederseniz çerez kullanımımızı kabul etmiş sayılırsınız.